20 September 2021
Carnglen Credit Union Launches Junior Savers Week 2021
Carnglen Credit Union is encouraging children in our common bond to start saving with their local credit union! The credit union launches its 'Junior Savers Week' this week (September 20th – 26th) to raise awareness on the importance of saving for the future.
During the week, credit unions will be running a number of initiatives to raise awareness about the importance of children saving.
Studies* show that giving kids hands-on, real-world experience with money is essential to prepare them financially for adulthood.
In a focus group of Irish parents conducted by the Irish League of Credit Unions and insights company Parents and Brands,* many parents confirmed that physical experiences – like putting coins in piggy bank or savings account, or shopping with a list, was the best way to teach children about money.
As part of the week, Carnglen Credit Union have launched a Junior Savers Welcome pack. The Welcome pack will be made available to all Junior Accounts opened during Junior Savers Week. Additionally, all Junior Accounts opened during the week, Carnglen Credit Union will add £5 into each new account.
Speaking about the Junior Savers Week initiative, Aisling Doherty, Manager at Carnglen Credit Union said: "A huge part of our ethos at Carnglen Credit Union is financial education for the everyone in our community. We want to ensure that our future generations are financially educated and empowered. Teaching children the value of money is a real benefit to them in the future and habits learned from an early age last a lifetime. We want to encourage the development of a regular savings habit during Junior Savers Week and want to encourage all children to join us here at the credit union and open their very first savings account!"
During Junior Savers Week, Carnglen Credit Union will also be running a competition for young savers who lodge into their account during the week, they will have a chance of winning an £80 voucher for The Jungle NI. Staff will also be on-hand with helpful tips and guidance for parents on financial education. Junior Savers Week is designed to be fun and enjoyable for children, while also highlighting the value of money and the benefits of prudent spending.
Aisling continued: "Opening up a credit union account for children is a simple process and we will be welcoming all new junior saver members throughout the week to enjoy the fun and activity, and pick up some great tips with help from Bobbi. For children, saving money in a credit union is a real benefit and also teaches them the value of credit unions which are run by the community, for the community. Our junior savers are the future, and we will always be there for them in the future, for whatever financial assistance they might need, be it college, a new car, a holiday or their wedding day."

*Ashley B. LeBaron, Brigham Young University - 115 study participants: 90 college students aged 18-30, as well as some students' parents and grandparents. 2018.
*Parents and Brands, 3 day online panel with 60 parents, July 2021.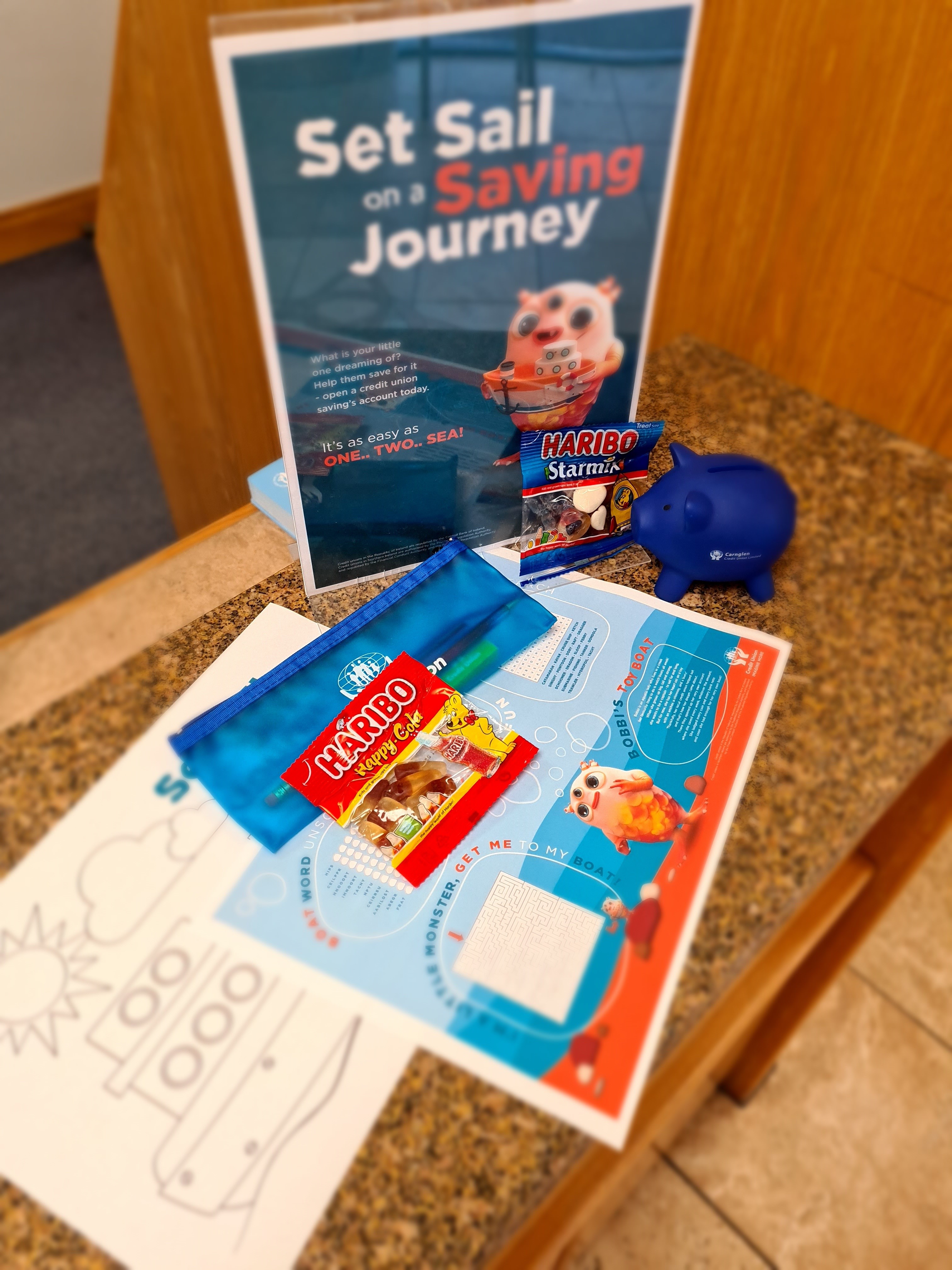 Back to News